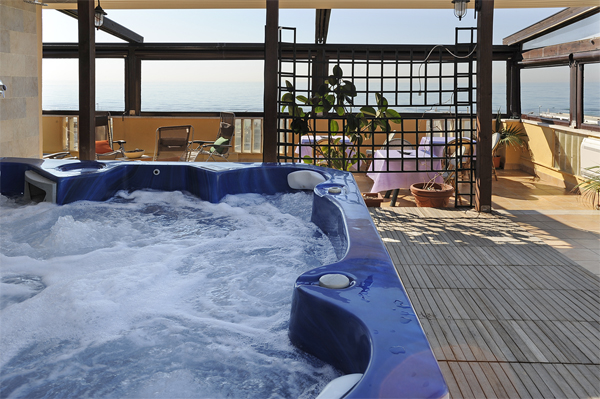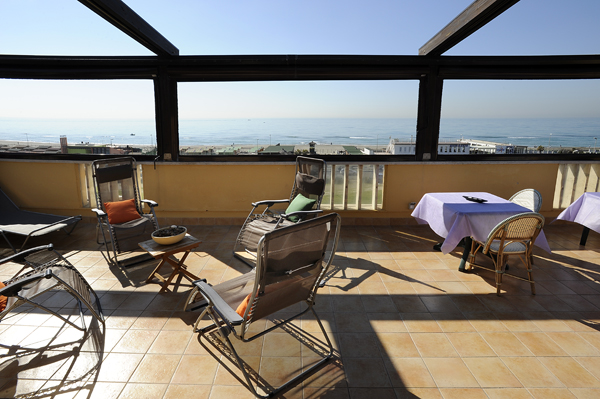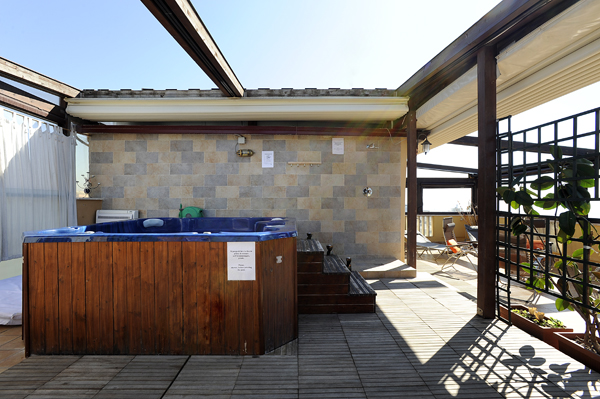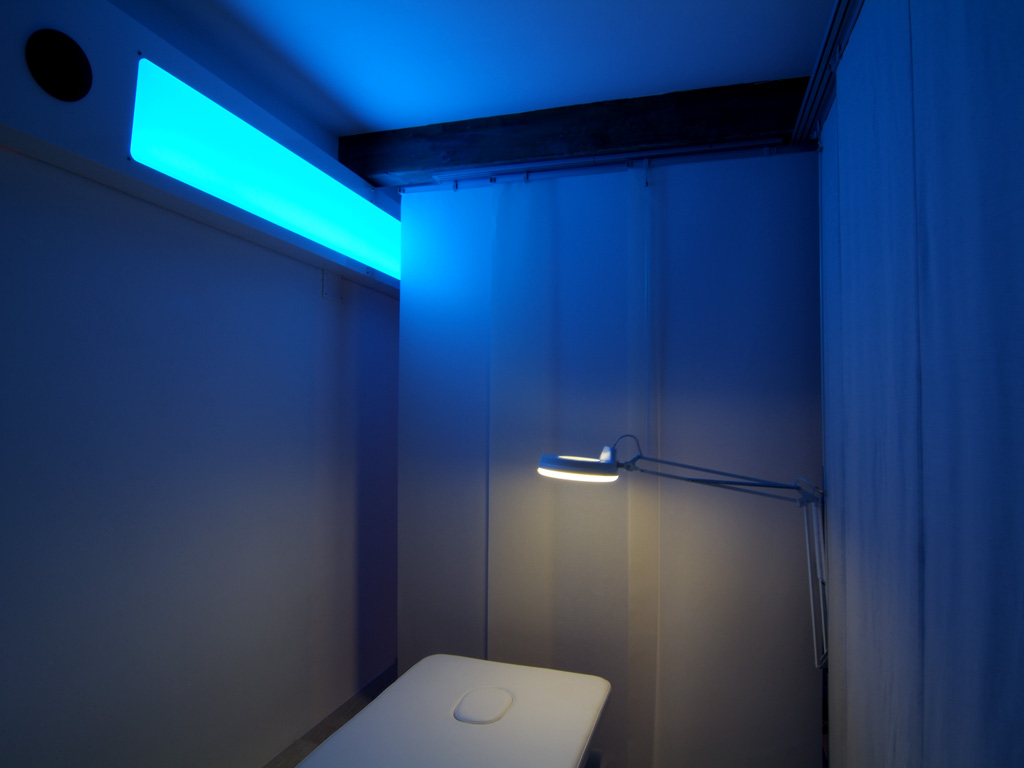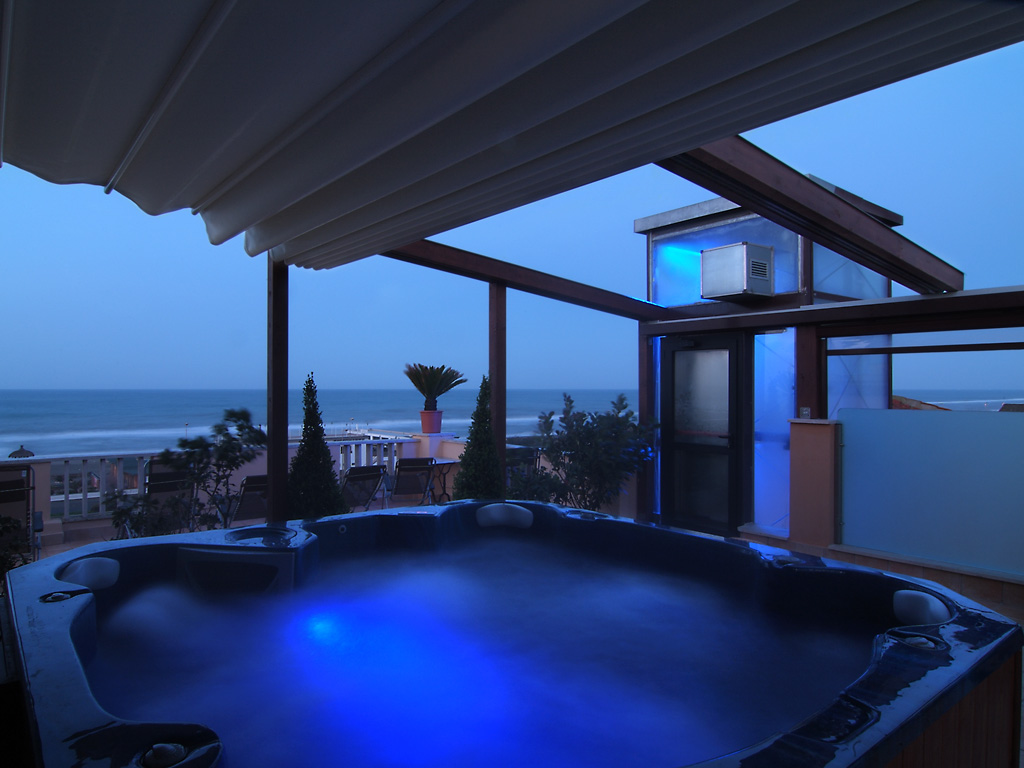 The Wellness Terrace facing the sea allows you to spend hours of complete relaxation.
At your disposal jacuzzi and sea view sauna, music sessions and chromo-therapy.
In summer there is the option of sunbathing in the solarium of the terrace while laying on a very comfortable sunbed and enjoying a drink far from the bustle of the beaches.
Availability of private wellness sessions of two hours in winter with: jacuzzi, relaxation area with sea-view sunbeds, sauna with chromotherapic area, aperitif (happy hour) with finger food (snacks, fruit and dry wine flûte). Wellness sessions are carried out in completely air-conditioned premises.

Shiatsu
At the wellness terrace centre, enjoy shiatsu treatments by operators recognized by the Italian Shatsu Federation. The cost of an hour of treatment is € 60.00 but booking the massage in advance offers a discount of 20%.


Reiki

Therapists specialised in the use of reiki are available with prior appointment to offer treatments.

Body Building and Gym
Thanks to an affiliation with a local gym 150 metres from the hotel, it is possible to use the body building service.