Meeting hall the hotel provides 4 halls for meetings or for small conferences of up to 40 people.Of the four halls is situated near the dependence "La Riva"..


Bike service: a disposizione per gli ospiti biciclette gratuite per percorsi nelle rigogliose pinete del lido o per passeggiate al centro della città utilizzando il trasporto del mezo sulla linea Roma-Lido.


Room catering: a catering service is available in the rooms.


In-house parking: a secure area offers own car parking even if in front of the hotel there is a wide square for parking.


>Bookcrossing: a bookcase in various language is available to customers to read literature left by other guests and to exchange one's own books.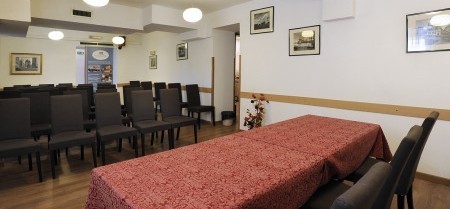 The following services are available within the hotel:
• Breakfast hall                                              • Parking
• Sauna, jacuzzi, solarium, Spa                       • Excursions and Tours
• Bike service                                                • Affiliated beach
• Shuttle service                                           • Satellite channels
• Free Wi-Fi
Shuttle Services

(follow…)

Wellness Terrace

Sauna, cromoterapy, jacuzzi and solarium to relax in the wellness terrace (follow…)

Tour, excursion and activity

follow…)

Shiatsu  e Reiki

segue…)